Welcome to Zhangjiagang Gangying Industry!
Who We Are ?
Zhangjiagang Gangying Industry
---
Established in 1958,ZHANGJIAGANG GANGYING INDUSTRY is a council member of the China Textile Machinery Association(CTMA) and the core member of Jiangsu Textile Machinery & Accessories Industrial Association(JSTMA).The company covers an extensive area of 80,000 square meters and a construction area of 60,000 square meters, is specialized in the production of polyester hollow conjugated fiber, the equipment for staple fiber, and special fiber, as well as real estate development and other external investments. The company is currently one of the largest recycled fiber production equipment suppliers. It is headquartered in China, Zhangjiagang City,located on the south bank of YANGTZE River golden waterway. The company has independent research and development, manufacturing and full-service capabilities, as well as the rights to import and export.

WHY CHOOSE US
Our engineering capability and expertise is attributed to the experience garnered in fiber machinery design and fiber engineering design over the past 50 years. We have integrated the information and experience gained into our engineering design. The design at GANGYING Industry facilitatesthe formation and upgrading of machinery, which acts as a form of guarantee to provide quality products for our end users.
We provide our customers with various services which include mechanical, process, pipeline and air conditioning, measurement and control, electrical & instrumentation engineering

Efficient Process
We will follow the specific requirements as indicated by the user of the project. Through utilizing state-of-the-art technology, preparing the necessary documents, and the creation of equipment and engineering process, we enable our users to receive reliable and accurate information in a shorter time period. Also, by preparing the necessary documents in the right manner, we are able to shorten the timespan for installation and commissioning.

Transpar Ent File
GANGYING Industry's technical documents provide the user a transparent and clear scope towards the supply, equipment quality and the process flow of the project. This helps the user in the calculation of procurement specifications and raw materials consumption. We will provide a holistic engineering process, includes some auxiliary equipment which are not provided by GANGYING, but owned by the user.
Production Equipment
---
Our company's main production equipments include, Japan imported Toshiba CNC pentahedron boring and milling machine, horizontal boring and milling machine, computer numerical controlled (CNC) lathes, punching machine, bending machine, gas cutting machine and other advanced equipments. At the same time, we are equipped with a full range of measuring and testing instruments, which ensures our quality superior to our competitors.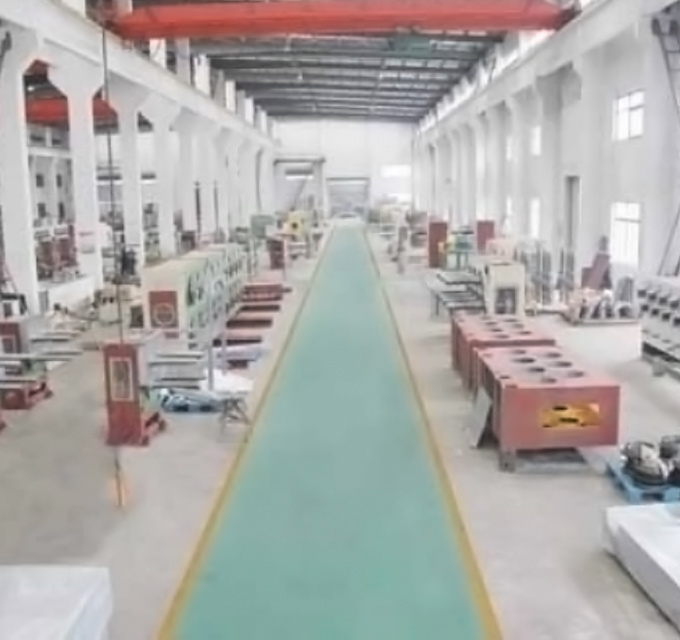 TOSHIBA CNC PENTAHEDRON BORING AND MILLING MACHINE